Advertising Case Study
Corporate Identity/Merger Communications Package
Cross-channel merger communications build trust, strengthen brand identity
SITUATION
One of the largest independent Registered Investment Advisors (RIA) in the United States completed a merger/acquisition of a $1 billion HNW (high net worth) wealth management firm to elevate and streamline the continuity of client care offerings.
This was a critical time. Strategic marketing communications were needed including sensitivities to change the relationships required to redefine the company's branding and positioning during this transition that resulted in changes for existing and new clients.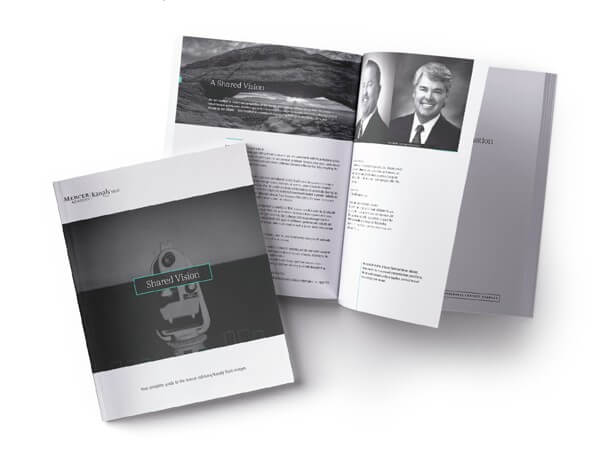 TARGET AUDIENCES
Existing clients
Future/transitioning clients
STRATEGY
Rebrand the corporate identity to strengthen the client's position as a top independent RIA in the nation and a trusted partner in helping clients achieve financial freedom. FabCom's deep dive marketing research and marketing business intelligence revealed that the company must evolve from its current situation of "some awareness" to firmly positioned as a "best alternative" in the minds of an expanded target audience.
A company's brand and position serve as the foundation for successful dynamic, integrated marketing and advertising, building lifelong relationships with target audiences.
As a top integrated marketing ad agency in the Southwest with more than three decades of experience building brands, FabCom provides the honest, inside-out perspective that enables a company to develop a promise they can keep every day.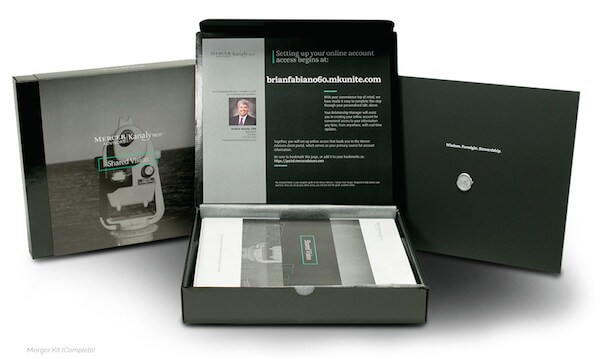 GOALS AND OBJECTIVES
Maximize engagement and strengthen brand loyalty by developing a cross-channel, integrated and personalized campaign experience – in a thoughtfully designed communications kit – for each concerned recipient.
The objective was two-fold:
Inform and assure high net worth investors while communicating the resulting changes.
Strengthen the foundation of trust among clients during this time of change.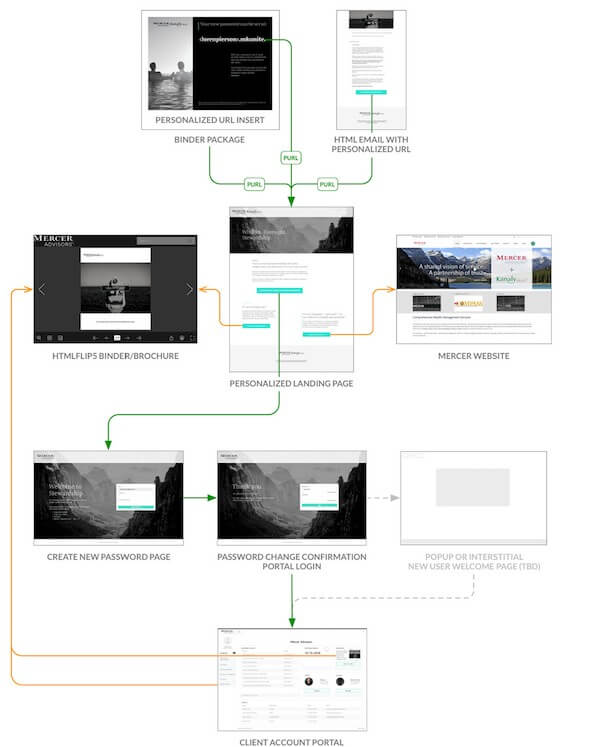 TACTICS
Campaign components include:
Personalized box
Refreshed company brochure
Tabbed binder with details of changes
Dynamic and personalized introductory email message with link to a personalized URL leading recipients to a seamless password reset procedure on the website
Instructional video developed specifically for the company's advisors team to assist them in their explanation to clients regarding the box's use, thereby fostering greater understanding and engagement
allow="autoplay; encrypted-media" allowfullscreen="" data-gtm-yt-inspected-922441_42="true" id="98041896">
RESULTS
A successful transition established even greater levels of trust while strengthening the client's corporate identity and brand position on a national scale. The client is on track to meet its growth objectives.
FabCom's team of strategists, business analysts, and creative ninjas work together to integrate the best of business strategy, creative strategy, and new technology to define and strengthen a clear, emotionally resonating corporate identity for companies and their divisions.
We effectively align corporate identity with the markets they serve.
Find out more about the services and methodology leveraged for this project:
Branding and Positioning
Cross-Channel Integration
Corporate Identity
Strategic Marketing Planning
Video Production
Marketing Communications
Marketing Business Intelligence
Marketing Research
All FabCom Services