Marketing White Paper
Dynamic Digital Ad Placement: Modernization & Rapid Optimization of Ad Spend
Advertising has undergone a massive overhaul since the days of placing full page ads in publications, a billboard or two, and nailing down a TV spot rotation.
For generations, the advertising agency process was simple—one ad concept that everyone could agree on was created and placed in as many newspapers, magazines, and TV slots as the client could afford—advertising frequency was the name of that game. The agency and client would meet a few months later, after the preliminary results were published, to review results and discuss adjustments.
We laugh at how simple things were compared to our multi-channel, multi-platform, one-to-one relationships brands enjoy with their stakeholders. However, if we look closely at then and now, how much has really changed?
Yes, our advertising channels have multiplied via the digital space, but are advertising agencies or media placement firms really keeping pace with the endless possibilities digital advertising and predictive analytics affords?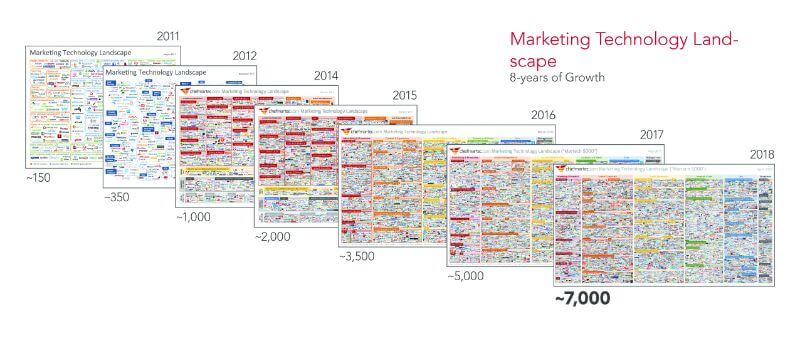 The typical ad agency still focuses on one advertising concept created to run on all platforms (and it ends up being pretty vanilla because, since they only produce one concept or a predetermined series from that concept, it has to be generalized to maximize broad-based appeal). Even if the agency excels at targeting different demographics and locations, they still aren't creating customized ads for each of those audiences—they're just running the same generalized ad.
FabCom Modernizes Ad Campaigns
As a boutique new-breed integrated marketing and advertising agency, FabCom developed a new method of digital advertising. As true innovators in the advertising world, we don't stop at one ad concept—in fact, we built a whole new digital ad placement method and process.
The new three-part digital ad placement strategy revolutionizes the old-school advertising method by creating an innovative, nimble, dynamic digital advertising model that amplifies reach, creates explosive growth, and beats the competition.
The three key elements that have converged with new technology to form a completely new model include:
The Traditional Digital Ad Placement Model
The Dynamic, Real-Time Iteration Model From Financial Day Traders
Neuromarketing Strategy
At the core of the dynamic digital ad placement methodology is the strategy FabCom's CEO, Brian Fabiano, wrote about in his first book, Neuromarketology.
Neuromarketology is the strategic umbrella under which FabCom defines and creates all client work. It's an integrated marketing and advertising strategy that harnesses converging technologies and diverging audiences to create dynamic one-to-one marketing that produces astonishing return on investment (ROI).
In a nutshell, Neuromarketology is a one-to-one integrated inbound and outbound marketing and advertising strategy that values deep connection with the customer above all else. The Neuromarketology strategy derives from the study of how the human mind responds to personalized messaging and the consumer behaviors marketers can activate by creating relevancy and engagement with multiple segments of consumers.
To make the end game efficient and ROI-centric for our clients, FabCom heavily front-loads the client's advertising process for results. Before any marketing or advertising begins, the team conducts in-depth research on our client's consumers—we're thoroughly examining the consumer demographics, the psychographics, the sociographics, and the customer behaviors. As we dig into the minds of our client's consumers, instead of considering all consumers as one group, we can segment consumers and craft a message that is relevant to each group.
Because the ultimate goal of marketing and advertising is to create relevancy for the consumer, we customize advertising to ensure it's relevant to each segment of consumers—so all consumers feel connected to our client's brand, product, and service. FabCom's Neuromarketology strategy is the first step to creating a dynamic online advertising campaign.
The Traditional Digital Ad Placement Model
The second key element of FabCom's process, digital ad placement, is defined by FabCom's Neuromarkology-based strategy created for each client. When creating and placing digital ads, FabCom is executing on the information gathered and defined within the strategy.
In today's increasingly online environment, to ignore digital ad placement is foolish. However, online advertising isn't easy—and it can be dangerous and wasteful if not executed properly.
Many smart business leaders find themselves in the void between knowing and doing—they know they should be advertising online, but the fear of wasting their ad budget holds them back from executing a plan.
With endless options, no experience, and an insufficient team, getting outside help is a smart option for businesses. It's vital to hire an advertising team that is able to develop and execute a comprehensive and long-term strategy, develop the creative, deploy the advertisements and analyze the results. All under one roof, FabCom has the strategy, creative, and tech team to execute all aspects of a strategic, integrated inbound marketing and outbound advertising plan.
Dynamic, Real-Time Day Trading of Ads
What does next-leveling your digital advertising process look like? Imagine the trading floor of the New York Stock Exchange—a buzzing, high-level, mobile environment, with activity focused on screens arranged in a circular pattern.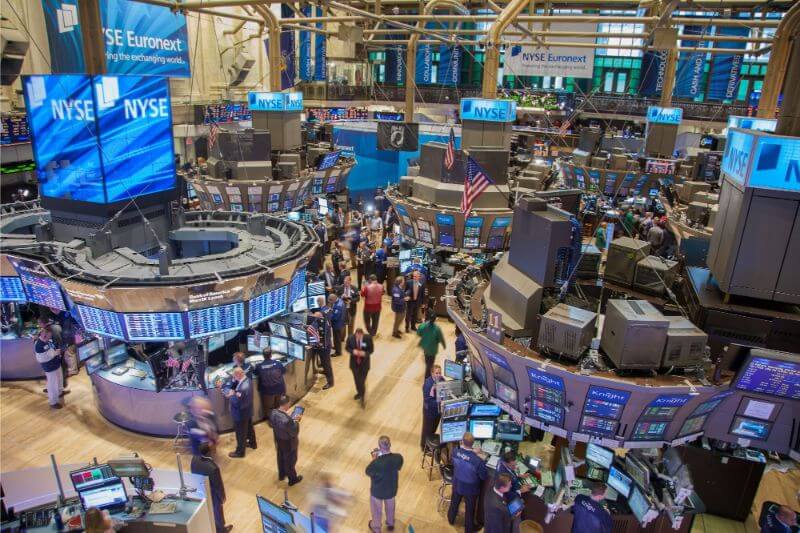 FabCom's dynamic, real-time digital ad day trading concept mimics the real-time patterning, analysis, and iteration of stock day trading. Running a new-breed digital ad campaign is an agile, efficient process of placing ads, reviewing performance, and iterating ads, placements, and budgets.
Essentially, our day trading-based advertising model makes A/B testing look like child's play—it's more similar to a mashup of traditional day trading, A to Z testing, geek-level creative, and seriously in-depth, technology-enabled analytics. All of these components come together to produce a rapidly-iterated and totally optimized digital ad methodology.
Simply put, with the traditional methods, you might get a few versions of your creative sized for each platform—however, with the tech and method FabCom delivers, you are getting thousands of ad variables—all right-sized for the optimal timing and placement.
The Dynamic, Rapid Digital Ad Optimization Team
A dedicated interdisciplinary team is necessary to create, analyze, and optimize ad placements. To meet clients' expectations and next-level ROI, FabCom's digital ads team consists of four main roles:
VP of Digital Strategy
Composition Analyst
Technical Media Analyst
Conversion Optimization Analyst
FabCom has a unique approach to building an effective team. Each ads team member will rotate through these four positions to acquire the skill sets of each unique job. These team members will embody leadership roles within their specialized skill set on a day-to-day basis, however, when there is an overload in one position, because the team is cross-trained, fellow team members are able to slide over and assist as needed. The four unique and team-based job descriptions of our digital ads team are as follows:
VP of Digital Strategy (Strategic Marketing Behavioral Data Analyst)
The VP of Digital Strategy's primary goal is to discover the best performing mix of placements and platforms to achieve the highest ROI as determined by strategic goals and objectives. He/she is responsible for weekly data and predictive research reporting, which is provided to the lead strategist. In addition, the VP of Digital Strategy will complete business intelligence generation and insight synthetization.
Composition Analyst (Composition, Platforms, and Messaging Specialist)
The Composition Analyst creates messaging to pair with visual assets to drive performance through an iterative composition process. He/she is responsible for digital asset editing and preparation. The composition analyst sets up, optimizes, analyzes, and responds to data from various digital platforms.
Conversion Optimization Analyst (Conversion Optimization Specialist)
The Conversion Optimization Analyst is a data-driven individual conducting dynamic testing and validating activity value while investigating forensic attribution of lead data to ensure data collection integrity. He/she will set up and maintain all aspects of data collection including ETL, event tracking, tag management, and conversion tracking, in addition to providing context for data.
Technical Media Analyst (Real-time Tactical ROI Placement Specialist)
The Technical Media Analyst will perform multi-channel placement, rotation, and digital ad trading in a multivariate testing environment. He/she is responsible for a daily spend audit and reporting. The position includes conducting testing and making recommendations as determined by reported results.
The Ad Placement Methodology
The dynamic digital ad placement methodology is simple—however, the execution is anything but. The digital ad team is an integrated team of experts that provide repeatable, scalable, real-time creation, analysis, and iteration within the digital advertising space. No longer are you running one ad or even three ads and waiting months for analytics before you can evaluate performance and execute next steps. Now, results are analyzed and pivots are made in real-time.
There is minimal waste with this rapid testing model. Let's say you start by running three ads within three different customer segments for a total of nine ads. At the 36-hour mark, the ad performance will be analyzed, the best ad per segment is noted, and two more derived, iterated, or deconstructed ads are created from the baseline ads. The fresh ads are then redistributed per segment and per cohort. If one entire segment performs below expectations, that segment is entirely eliminated, and another is created in its place. This process progresses until the campaign is fully optimized and only the best performing ads are consistently distributed.
The rapid optimization of digital ads is a fast-moving process and requires an interconnected team of creatives, strategists, and analysts working shoulder-to-shoulder, all under one roof.
Physical Environment
When working with a mass of ads and data, everything matters. The physical environment necessary to rapidly create and optimize digital advertisements is unique. The digital ads team must work closely and intently in an environment conducive to agile, real-time movement and iteration. The core strategic, creative, and analytic teams work shoulder-to-shoulder, unified into in a circular placement, all under one roof—like the trading floor of the New York Stock Exchange.
The circular physical environment is both a metaphorical and practical realization of interconnectedness of the cyclical, perpetual, and integrated dynamic ad placement concept.
The full-circle environment of the digital ads team fosters connection, real-time interaction, and skill cross-training. The digital ads process is quick—and the team needs to be close to the technology and close to each other—ready to respond to the data and the adjustments of the creative or analyst sitting next to them.
Data Security: A Key Consideration
One of the key benefits to businesses that have their digital ad campaigns strategized, created, and executed under one roof is the streamlining of communication points and management. In addition, and perhaps more importantly, the business' data remains in one place—instead of farmed out to, and easily accessible by, multiple vendors.
A typical marketing and advertisement agency can't provide the trifecta of top-level strategy, creative, and tech. They may be able to do one or two processes but will outsource the others.
For instance, many agencies outsource ad placement or analytics—and the company they outsource to, may, in turn, outsource certain aspects of ad placement to yet another company or individual. Are all these companies and individuals vetted?
Does the marketing leader know who has access to all their data and ad campaigns? Probably not.
Hiring one trusted, easily accessible team to manage business data, marketing, and advertising streamlines the advertisement process and keeps business' data as safe as possible.
Redefining Traditional Digital Ad Placement
Advertising isn't as simple as some consider it to be. With the explosion of platforms and available data, to stay ahead of the competition, an innovative, agile approach is imperative. Neuromarketology, FabCom's one-to-one targeting strategy, informs all aspects of the rapid, agile, and efficient digital advertisement methodology. The secret sauce is the human talent cross-trained and physically placed in an environment built for nimble iteration. This revolutionary day-trading model for digital ad placement ultimately maximizes ROI by amplifying reach and inciting explosive growth.
Let FabCom propel your business to the next level through long-term marketing and business strategy and next-level advertising.