Integrated Agency Blog
Q&A with Neuromarketology Author and FabCom CEO, Brian Fabiano
​What is Neuromarketology?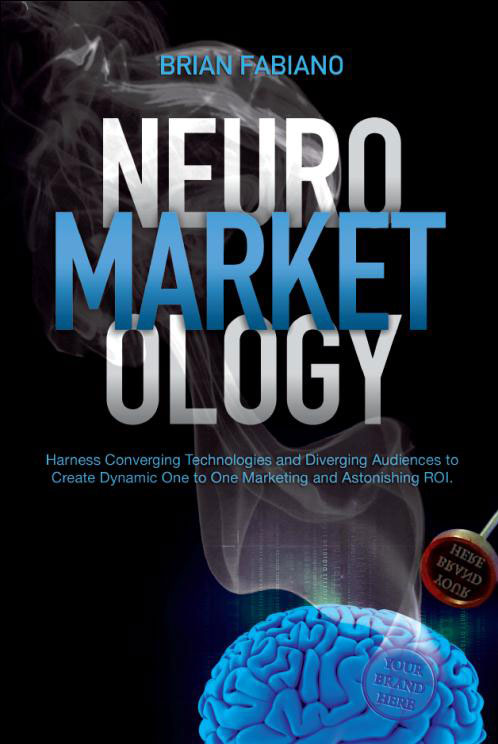 Neuromarketology Book Coverneu•ro•mar•ke•tol•o•gy \noor'-ō\mär-ki\'täl-ə-jē\
Neuromarketology is the study of reactions driven from the human brain based on exposure to specific marketing messages, imagery and timing.
It is the methodology of mapping each of your target audience's behavioral, demographic and psychographic connection points to your brand. The science promotes dynamically configuring marketing messaging to connect your brand attributes with each of the individual target's brand-matched characteristics through automation that results in the most relevant method for influencing the specific target.
How Neuromarketology works:
Our core brain responds to specific marketing messages, timing and imagery. If we are able to understand what specific stimuli a person's core brain responds to, we can create marketing campaigns/messaging to the level that is hyper relevant to the individual. In order to do this, we must segment our target audience into subgroups that share similar values, characteristics or beliefs. Behavioral, demographic and psychographic characteristics are leveraged for this. This methodology will identify their specific needs and expectations, which allows us to provide individualized emotional messaging, CTAs and so on.
By creating relevant individualized dynamic targeting for all of the best targets within your audience, you can easily increase the value or conversion of each marketing dollar you spend. This is what gives the unique methodology of Neuromarketology its true meaning. In fact knowing the quantitative, qualitative and emotional connection points of each best potential target audience for a particular brand, product or service will provide the basis for making a profitable, lasting marketing relationship between your brand and each individual prospective target.
Neuromarketology provides a hyper-relevant avenue by which you can reach prospects that will shatter the clutter. It also empowers a marketing group to utilize and leverage the true capability and reach of cutting-edge technologies, exploding channels and messaging techniques.
As audiences diverge into more specific market segments, and the data and channels they frequent proliferate, Neuromarketology will furnish you with the roadmap and strategies that can be used to reach your customers. Today's economy presents us with both challenges and opportunities. Neuromarketology is a new methodology to meet those challenges and seize the opportunities of the software and channels.
Neuromarketology addresses these challenges and opportunities with a facts-based, scientific way to reach individual customers. The current market conditions warrant a better way to reach your customers. Neuromarketology allows you to open up a real time dynamic dialogue AND dynamic targeting to reach across multiple channels with each member of your target audience.
With Neuromarketology, integrated marketing is supercharged by hyper-segmentation of target audiences combined with an automated creative/production system that delivers the right message to the right person at the right time on the right platform to optimize recipient relevance and, therefore, ROI.
NOTE: Print is still an important component to our client's marketing mix. However, today's print is very different than traditional print. We are no longer creating a generic message and sending it out the masses via a purchased list.
Now, we're generating our own lists through other components in the campaign, allowing us to send dynamic print to those who are already likely to convert. Print is now sent out on an on-demand basis, in real time and with personally-relevant imagery and CTAs.
We drive to the web/mobile web through print. The days of a well-crafted piece of static copy and imagery still work when done to precision to a mass market, but the variable, dynamic and interactive optimization of digital assets is infinitely more nimble in (again) meeting our clients target audiences and key-stakeholders in the right place at the right time.
How long has Neuromarketology been around?
Though the study of neuromarketing was introduced, and continually evolves, by the scientific community over two decades ago, it was the book's first publishing in 2010 when the term "Neuromarketology" was first introduced the public. However, for over two decades, our agency, FabCom, has led the pack when it comes to implementing the concepts of Neuromarketology to create integrated, multi-channel dynamic marketing that really works. The difference is that now the world of CMS, CRM and database marketing has finally caught up with the new economy allowing the players with the right methodology to create astonishing ROI.
How did Neuromarketology come about?
At one time people received information about the world around them in one or two ways (see image below). As the 21st century emerged, I realized the marketing playing field was about to undergo significant change and it was essential that marketing approaches change too. That change has escalated, transforming the playing field of marketing more in the past three years than in the previous 10 years. As customers demand more and utilize more communication avenues, it's important that we adjust the way we market to them. Traditional methods of marketing messages fall by the wayside, getting lost in translation and in transit. That's because they're not targeted and hyper segmented.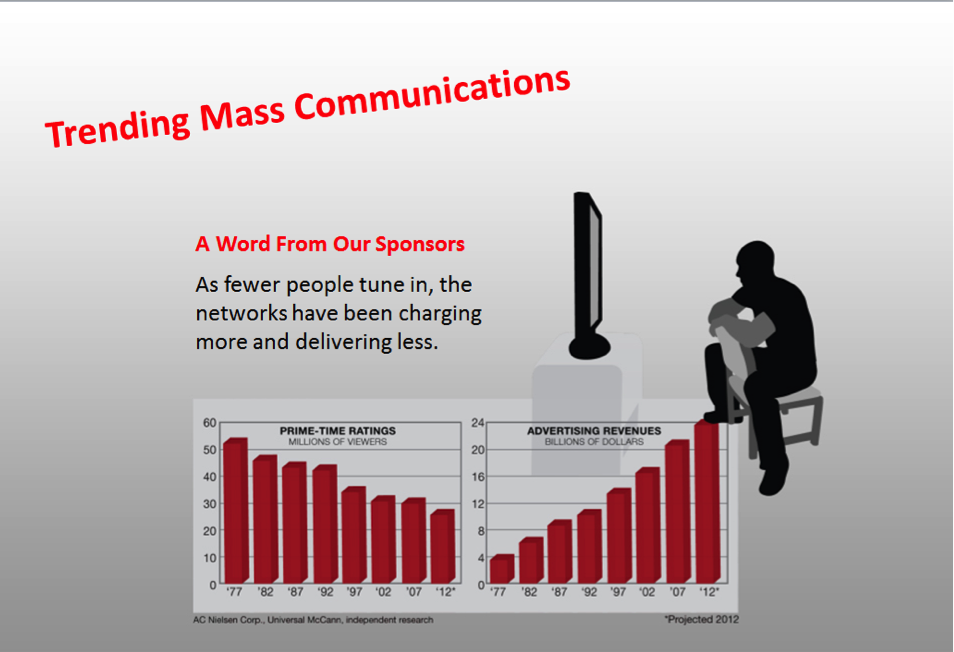 Enter the need for me to develop Neuromarketology. As new technology began to hit the market, FabCom found, industry after industry, that companies were buying new equipment and capability to take advantage of some of the emerging channels. However, a problem arose. Everyone was creating the content in the same way they had for the last 25 years… basically putting the same elements into the new capability thus generating a faster path to diminishing results. Once we focused on changing the methodology of HOW we created the positioning, the branding, the messaging and the advertising to best take advantage of the new capabilities and new channels, we opened Pandora 's Box.
In fact, I have learned over the past 4 years NOT to let potential clients know exactly how much of an increase can be driven in response and conversion because it is so much better than what they've become accustomed to believe that people do not believe FabCom. We now have a tremendous under promise, over deliver mechanism built into our new relationships. Clients tell us it is refreshing.
For several years, neurology labs have been abuzz with studies on how the human brain responds to marketing and the possibilities for what is now being called neuromarketing. While neuromarketing is a new and powerful concept, it's not the complete answer to marketing success. What had been lacking previously was the systematic application of neuromarketing to real world marketing challenges. My book finally closes the loop from the science of neuromarketing to increased ROI. It takes readers step-by-step through the application of neuromarketing via a dynamic automated marketing workflow. Neuromarketology is the application where the rubber meets the road of all the neuromarketing studies and debates. Bottom line : The entire methodology is supercharged by hyper-segmentation of target audiences combined with an automated creative/production system that delivers the right message to the right person, at the right time on the right platform to optimize recipient relevance and, therefore, ROI.
How accepted is it that it works; is it a mainstream concept in the marketing industry or still very cutting edge?
Yet, whoever reads the book, or is a participant at a talk or lecture, is usually transformed by it… if they are looking for an answer to reverse the trends of lessoning ROI for their marketing spend. The book is in its third printing after being sold out of the first two. Testimonials not only include those who read the book but also those FabCom clients who reap the benefits of this methodology every day.
Testimonials:
"Brian has written the "bible" on cross-channel, one-to-one marketing. For the first time, marketers who want to dive into the future of their business have a comprehensive, understandable, empowering guide to what is required for them to excel in this rapidly evolving field. Since I began developing software platforms for cross-channel, one-to-one marketing in the middle 90s, the biggest challenge has been poor implementation and execution on the part of practitioners. With the publication of Neuromarketology, Brian shows us how to overcome those challenges to create effective content, liberate and empower your data, leverage software platforms and benefit from converging technology and media channels." – John Foley, Jr., Founder, President and CEO of interlinkONE
"What was unexpectedly pleasing about this book is the confident, clear strokes with which it sketches what is really happening in advertising and where the industry is going. Fabiano is strong on the technological and social elements that are in play, and is relentless in connecting all the dots to provide a compelling perspective of the future of this business and perhaps all business. One to one marketing has been a buzz word for a while and of course it sounds great. What could be better than marketing to each consumer as an individual? Only problem is it's been practically impossible to actually execute, until now. The methodology described in this book is a blueprint for all innovative marketers on how take one to one marketing out of the idea phase and into bottom line manifestation. And that alone is worth the read." – J. Raphael Barr
"I've read several recent business books that have utilized neuromarketing to try to explain why we buy something and how a brand gets embedded in our consciousness. But what I've been searching for is information on how to use those neuroscience insights to create more effective, efficient marketing messages and systems. I understood the science, but needed guidance on how to apply it on a day-to-day basis. Brian Fabiano's Neuromarketology is the book I've waited for. Fabiano, an ad agency veteran and owner, defines new neuromarketing methodologies based on leading edge technologies that meet the confusing challenges of today's marketing environment. Communications platforms have exploded in the past few years while consumer audiences and media channels have splintered into fragments that are hard to pin down, let alone address effectively. This book showed me how to align classical branding strategies with current conditions in order to persuasively communicate every facet of my company's brand to precisely the right audiences. Even more important for me was learning to leverage emerging technologies to achieve true one-to-one communications by creating ultra-personalized relevancy with every customer and prospect. If, like me, you've felt lost or confused in today's rapidly-evolving neuromarketing and technology arenas, this book will answer your questions and re-pay its cover price many times over." – Roy Stewart
"I read the book… twice. It's informative and beyond insightful. It should be a must-read in every college marketing classroom, as well as on the shelf of every businessman in America." – Mark Motta, Creative Director
"I only wish I had something like this when I was reassigned as a marketing communication manager to a product team at Novartis. I spent a lot of time "in the dark" and your particular style of writing would have been very helpful." – Anonymous
Who is using it (if you have specific brands that would be great)?
All of FabCom's clients. Our portfolio: fabcomlive.com/portfolio.
How can it be used in a cross-media campaign?
Example: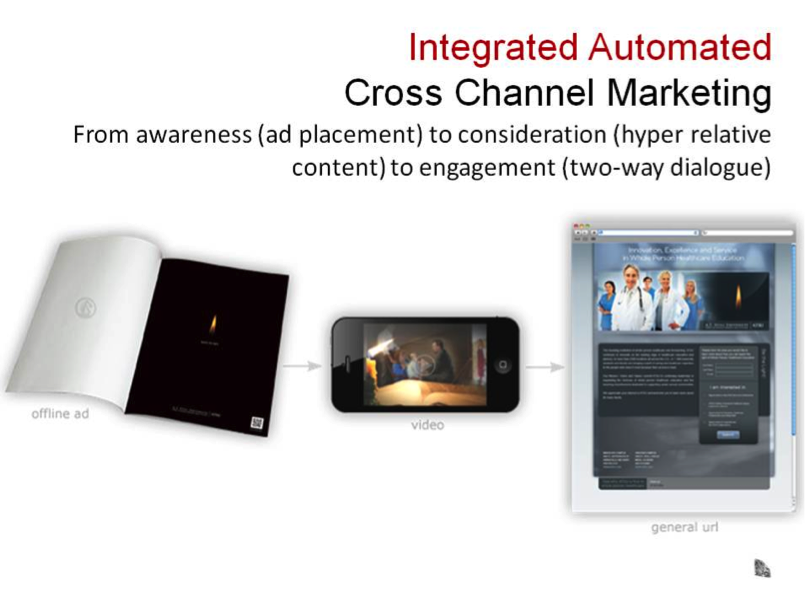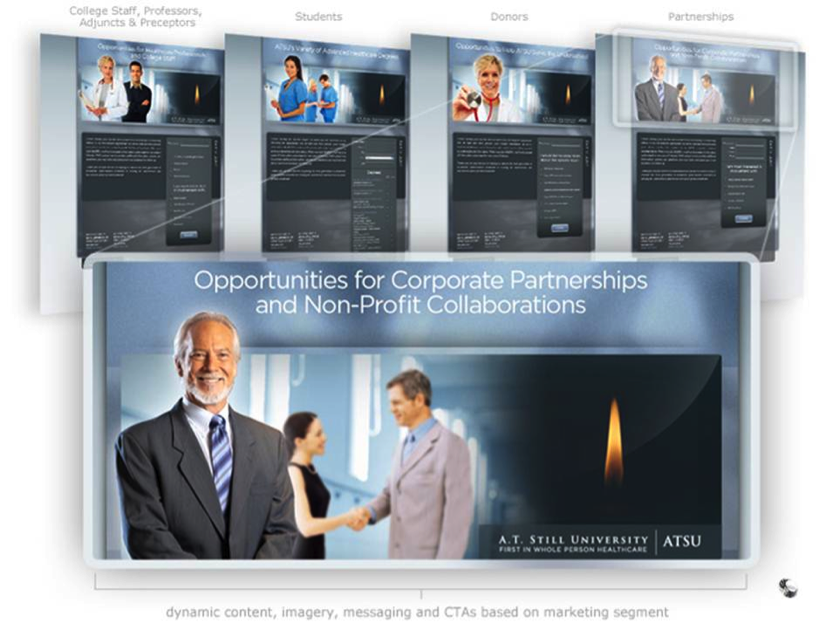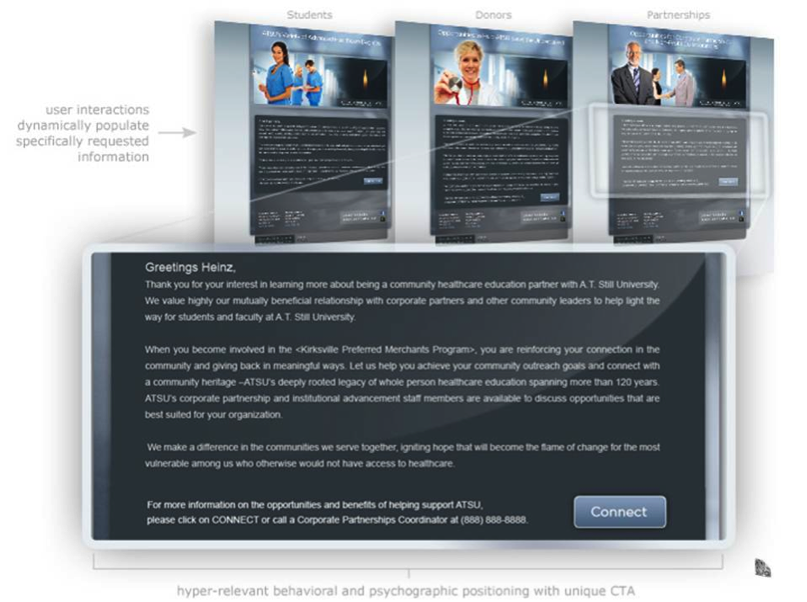 About FabCom
FabCom, founded in 1992, is an integrated, strategic marketing and advertising agency with clients across the United States. FabCom is known for its specialties in dynamic one-to-one marketing, integrated, cross-platform, multi-channel, database and trigger marketing. Its strategic, research-oriented, personalized approach to marketing communications has helped conceive and implement numerous highly successful national and regional campaigns. FabCom not only produces results and guarantees them, CEO Brian Fabiano wrote the book on the best way to achieve them: Neuromarketology: Harness Converging Technologies and Diverging Audiences to Create Dynamic One-to-One Marketing and Astonishing ROI. For more information, visit: fabcomlive.com, neuromarketology.com or fabcomlive.com/blog.
Brian Fabiano Bio
Brian Fabiano has more than 20 years experience as a corporate leader presenter and innovator for a wide range of businesses, organization and events. He is the author of the newly published, Neuromarketology: Harness Converging Technologies and Diverging Audiences to Create Dynamic One to One Marketing and Astonishing ROI, which presents step-by-step recipe for harnessing the power of innovations derived from the convergence of business, marketing and creative strategies combined with leading technologies.
Brian's entrepreneurial drive and vision are legendary. His team has always been built around a performance-based culture. He deployed one of the first Macintosh publishing systems in the graphic arts business in the Southwest. He pioneered the development of HD publishing processes in the graphic arts industry at the emergence of the digital revolution. On the strength of this innovation, he piloted the explosive growth of a private company and its ultimate sale to a public corporation.
He was an early computer innovator and at the vanguard of desktop publishing and implementing the new digital workflows. Brian again helped lead the charge in the early 90's, developing dynamic online brands and teaching tradition brands how to reach new markets utilizing the Internet. A decade later he is leading the industry in its next tipping point, the application of dynamic segmentation and automated cross-channel one to one marketing and advertising.
Today, Brian is the Founder and CEO of integrated strategic marketing firm FabCom in Scottsdale, AZ. He is a nationally-recognized business innovator and leader whose expertise and insights in dynamic marketing, advertising, positioning, branding, sales optimization, online brand growth, brand mapping and strategic planning are sought by corporations and trade associations alike.
In addition to leading a full service marketing firm, Brian is the founding member of the www.1to1.org, an online platform that brings the technology and the one to one marketing user community together as one force to develop cost-effective enterprise solutions, collaborations and the creative use of technologies to drive ROI for the corporate marketing dollar.
A championship AAU and NCAA certified youth basketball coach; Brian understands the power of a team. He excels at creating high performance collaboration environments within his companies and with his clients.
As a nationally-recognized business visionary with expertise in dynamic marketing and advertising, dynamic segmentation, brand mapping, positioning, sales and lead optimization, Brian is known for telling it like it is and a no-nonsense, "rubber meets the road" attitude when it comes to strategy and implementation no matter what the restraining forces might be.
Tags: cross channel marketing, dynamic database marketing, dynamic segmentation, marketing agency, marketing automation, neuromarketing, neuromarketing agency, Neuromarketology, personalized marketing