Integrated Agency Blog
HReality Education Announces Partnership with Anthology to Offer Virtual Learning Solutions
HReality Education, the original virtual learning experience platform (LXP) and leading pioneer of immersive and interactive learning experiences, is pleased to announce a new partnership with Anthology and Blackboard, the leading providers of higher education technology solutions.
Though integration with Blackboard, HReality Education can provide even more innovative learning solutions to students around the world by integrating natural and high-fidelity human behaviors and appearances into a simulated environment. This revolutionary hybrid method bridges the physical with the virtual to improve learning, incorporate all four learning modalities, experiential learning, and mentorship. Early research with University of Advancing Technology is underway to prove that the LXP enables students to learn twice as fast and retain the knowledge at four times the rate of traditional online learning and professional training.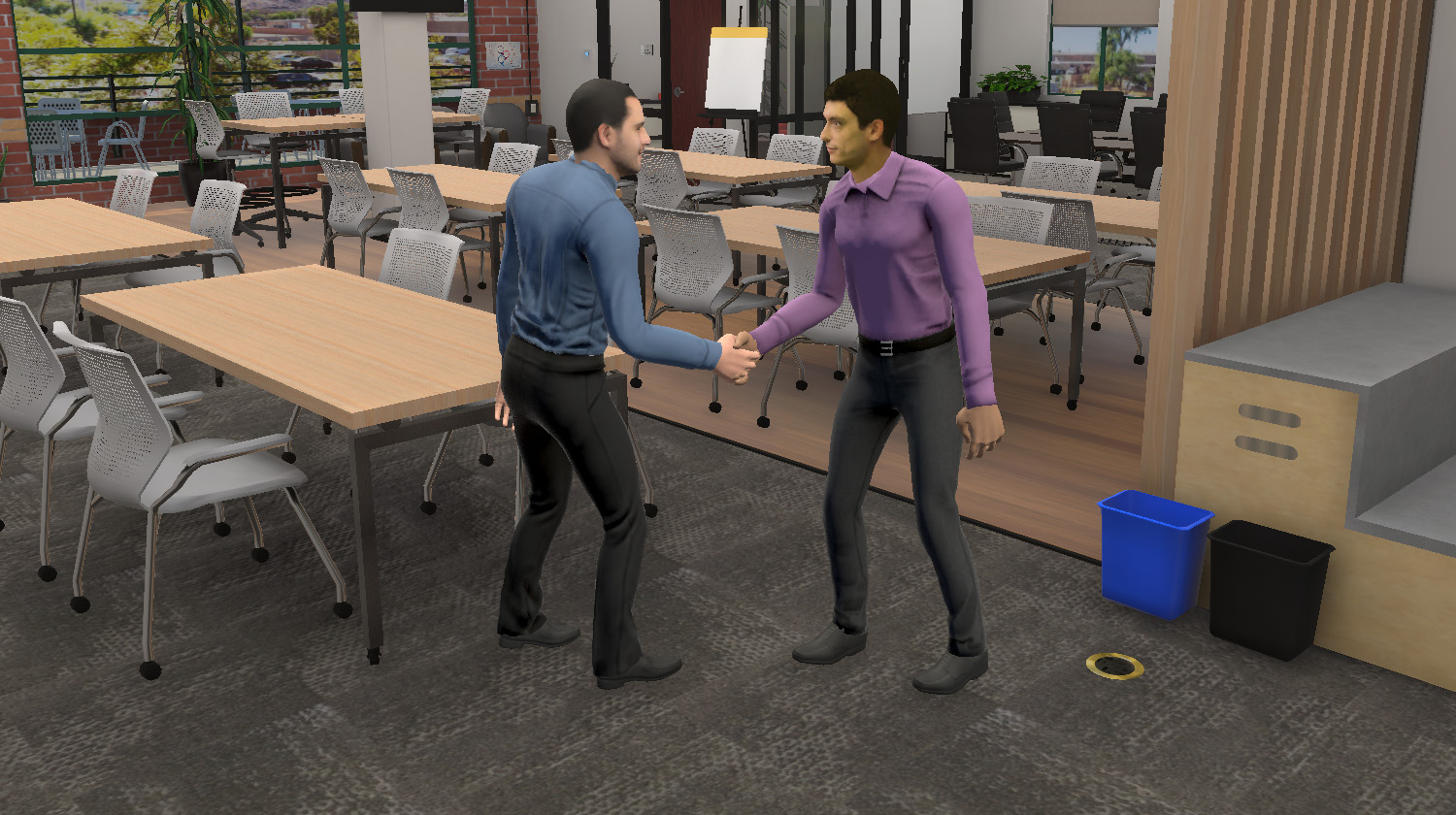 Jim Chalex, VP of Product Management at Blackboard, evaluated the software with the team along with other virtual and artificial reality solutions and feels that HReality has an innovative approach that will become increasingly important to education. On record he said, "You're positioned well with our clients who are experimenting with AR/VR and may want to explore more deeply with the high-fidelity of HReality."
HReality Education's virtual and augmented reality solutions offer a range of benefits for students, including the ability to explore complex concepts in a more engaging way with a higher level of realism with more interactive fidelity, including kinetic and haptic feedback. With the integration of HReality Education's solutions into Anthology's LMS, students will be able to access these tools easily and seamlessly on a normal web browser, without the use of headgear or hand gear. HReality Education is integrated as a seamless single sign on-based system through existing website assets and LMSs. HReality Education is a superior solution for online virtual learning and augmented digital curriculum needs. In addition to Blackboard, HReality Education is also compatible with Canvas and other learning management systems.
"We are so proud of the HReality team and the advances they've made with this technology," said Brian Fabiano, founder of HReality Education. "By integrating our technology with Anthology's new LMS, Blackboard, we can provide a seamless and immersive learning experience that harnesses decades of 2D content built into course shells and leverage that into immersive virtual learning experience that will help online students reach their full potential."
HReality Education was engineered by FabCom, a new breed integrated marketing and advertising agency headquartered in Scottsdale, AZ that specializes in dynamic and experiential marketing solutions to help companies bridge the digital transformation gap.
HReality Education leverages converging technologies differently to help solve real-time and real-world educational software challenges. Creating efficiencies in the education and workforce training and communications pipeline, the LXP drives first-person interactions and creates engagement that becomes the impetus for businesses and organizations to grow in new ways.
For more information, connect with FabCom or HReality Education.