Integrated Agency Blog
Expensive Google AdWords Keywords and Finding the SEO Agency That Gets ROI
​Congratulations are in order for insurance companies as they top the list for most expensive search marketing keywords in Google AdWords and other PPC advertising platforms.
But not really.
It's not the competition you want to win. Having a high CPC puts a lot of pressure on your SEO/SEM specialist. There's little to no room for error when dealing with a large sum of money. So when an insurance agent tries to convince you that you absolutely need that volcano insurance, it's because they've spent over $50.00 just to get you to their website… which doesn't even guarantee a lead or signup.
The other top 19 most expensive keywords on the list in Google Adwords also are connected to competitive, big money industries:
Insurance
Loans
Mortgage
Attorney
Credit
Lawyer
Donate
Degree
Hosting
Claim
Conference Call
Trading
Software
Recovery
Transfer
Gas/Electricity
Classes
Rehab
Treatment
Cord Blood
Proceeding down the list of search marketing keywords, you may notice some of these PPC marketing keywords even fall within the same industry, such as "loans" and "mortgage," and "attorney" and "lawyer," with the goal of getting as many clicks as possible. Most of the search marketing keywords in the top 20 are not surprising since they work with expensive services—until your eyes rest on "cord blood" and "conference call."
If you already are or planning to optimize your online advertising results in any of these industries with the intent to grow, be prepared to pay a premium for ideal online search marketing ad positions. Most importantly, if you are going to shell out the cash to target these prospects, it's the most cost efficient move to select a full service marketing agency with SEO and SEM expert capabilities that can help you leverage these expensive clicks and actually convert them into productive, profitable leads. After all, your SEO agency should be more focused on getting more of what your business considers a "conversion," than simply trying to get as many clicks as possible.
If you invested your hard earned budget on PPC advertising, you're going to want a return on your advertising and marketing investment. Integrated strategic marketing agency FabCom has worked with many clients with high cost keywords and developed marketing methods to transform those clicks into profitable conversions. Most PPC budgets are limited so we don't want to waste clicks with users who don't have a direct intent to invest.
As a hypothetical example, one company's strategy converts 10% of those leads into a source of revenue. So if our marketing and advertising agency can capture 10 leads and the client converts 10% of those leads into a source of revenue, then everyone did their jobs. However, if they convert 30% of those leads then by the unofficial rules of this Phoenix marketing agency, they are obligated to buy the first round after work. It's a scenario where an agency needs big time SEO "chops" in order to optimize PPC campaigns and generate excellent monthly ROI. The good news, the cost of these top keywords is a mere drop in the bucket compared to the amount that will be earned when this new source of revenue is optimized.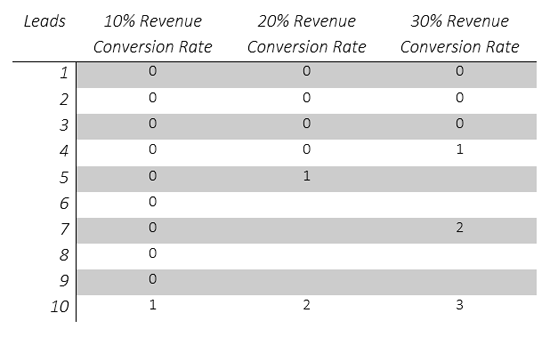 So if the thought of a single click for your PPC campaigns costing you over $50.00 just to visit your website makes you cringe, then consider the payoff you receive when converting online advertising clicks into paying customers. For added perspective, it wouldn't make any sense if you were paying that much for keywords like "best chimichanga restaurant." The profit margins are not quite there. The bottom line, whether you are at $2.00 keywords or $50.00 keywords you'll actually be better off working with an integrated marketing and advertising agency with ninja chops in the art of PPC. Remember, with an integrated online marketing and PPC advertising, there are no ongoing sales conversions and cost, just the one time lead acquisition cost.
Now that you've learned about the best way to invest your PPC Budget, you've earned a chimichanga and now you can relax. You and your company are in good hands with this integrated strategic marketing agency.
FabCom was founded in 1991 as one of the first strategic "online," full service marketing agencies in the country, and today is a top integrated strategic marketing and advertising agency serving clients across the globe with offices in; Scottsdale, AZ and Los Angeles, CA. Ranked among the top 10 Phoenix interactive marketing firms by the Phoenix Business Journal in 2012, FabCom has earned industry-wide respect as a Google AdWords certified SEO agency, and for its niche specialization and proven brand mapping methodology, Neuromarketology™, that creates unsurpassed ROI for clients. Visit fabcomlive.com or fabcomlive.com/blog.