Integrated Agency Blog
4 New Pieces of Video Tech We Can't Wait to Use in 2020
Digital video technology is advancing at lightning speed and we're excited to dig in and test the latest video equipment.
In 2020, we're seeing several developments and new releases on the horizon. Here are the four pieces of video tech we're excited for in 2020.
Arri Orbiter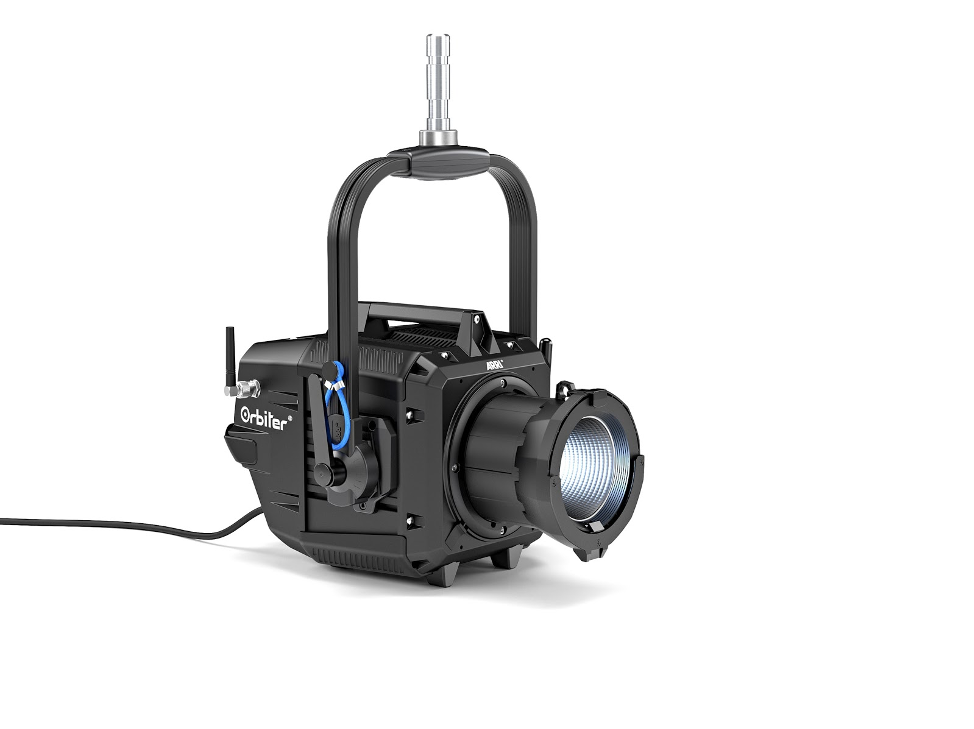 The Orbiter is Arri's new LED fixture light, designed with extreme versatility in mind. Similar to the control we have when choosing a camera's lens, the Orbiter allows us to become a micromanager. With changeable optics control, we now have the ability to dictate how the light is directed from the body, with the span ranging from a hard directional light to a soft fill light.
The different color modes of the Orbit allow us to produce any color imaginable, and the ambient light sensor can read and match the color of existing light—saving precious time on set. Also of interest is the removable control panel which is small and light and gives us precise control of all functions without having to touch the light itself. This feature allows us to perfect lighting setups in a fraction of the time it would normally take.
All these advancements are packed inside a weatherproof housing that withstands rain, snow, and temperatures ranging from -4° to 113° F, expanding the range of conditions and locations we can shoot in.
The Orbiter is a single fixture video camera that affords us a virtually limitless variety of lighting applications to produce the pro-quality footage our clients love. Where we might have had three to five different lights for different uses, the Orbiter can perform the functions of all of those lights, and even do so in the harshest of elements, cutting down the amount of equipment we take to shoots, and maximizing the time we have to create cutting-edge content.
DJI Drones
2019 was a quiet year for DJI in the drone department. New governmental regulations forced manufacturers to adapt their equipment to conform to the new laws. We keep our finger on the pulse of new video tech and we're hearing rumors of the modified yet-to-be-released drones.
In the video-geek community, we're anticipating the Mavic Pro 3 to succeed the wildly popular Mavic Pro 2. With upcoming competitors like the Autel EVO 2 shipping with 8K and 1" sensor options, significant increases to the Mavic's already excellent camera are expected.
While the rumored upgraded specs are helpful, it would be quite useful if DJI went a step further by allowing the connection of a secondary controller. We love using this practical feature on their Inspire series drones. We've had some close calls while flying the drones and having one person act as a pilot while another operates the camera allows for more creative and impressive shots (and less crash-inspired trips to the drone repair shop).
Blackmagic 8K Camera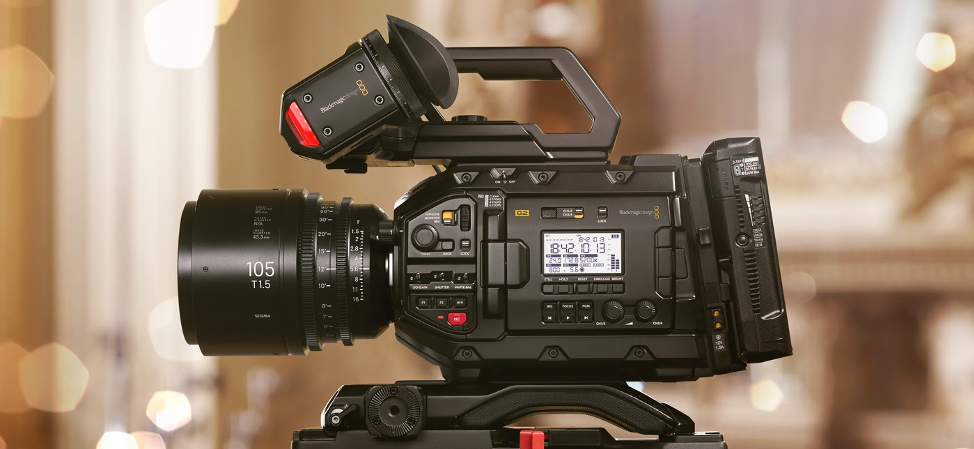 While we're still tickled by the release of the excellent Pocket Cinema Camera 6K in 2019, we're looking forward the newest flagship camera from Blackmagic.
Blackmagic's cameras are fantastic—FabCom consistently invests in the latest version of their products because the upgrades are meaningful and serve our constant drive to improve workflow and output.
While the new Pocket Cinema Camera 6K has been a fantastic 2019 addition to our tech arsenal, we'll be first in line to test Blackmagic's latest upgrade to our beloved Ursa Mini Pro.
The Ursa Mini Pro has served us well. It's exceptionally well designed and versatile and has proved useful in both scripted and documentary style videos. We'd love the upgrade to include an 8K sensor to compete with RED. We're thinking that with the popularity of ALEXA's LF and anticipated release of the Mini LF, it wouldn't be unexpected to see Blackmagic announce a large format sensor as well. 8K and a larger sensor would not only upgrade the visual quality of our content, it would also allow for more flexibility in the edit and the use of a wider variety of epic styles.
Regardless of what sensor size and resolution Blackmagic decides to include in the 2020 Ursa Mini Pro, one thing is bound to remain the same: their exceptional color reproduction that has our clients consistently giving the thumb's up.
Apple Pro Display XDR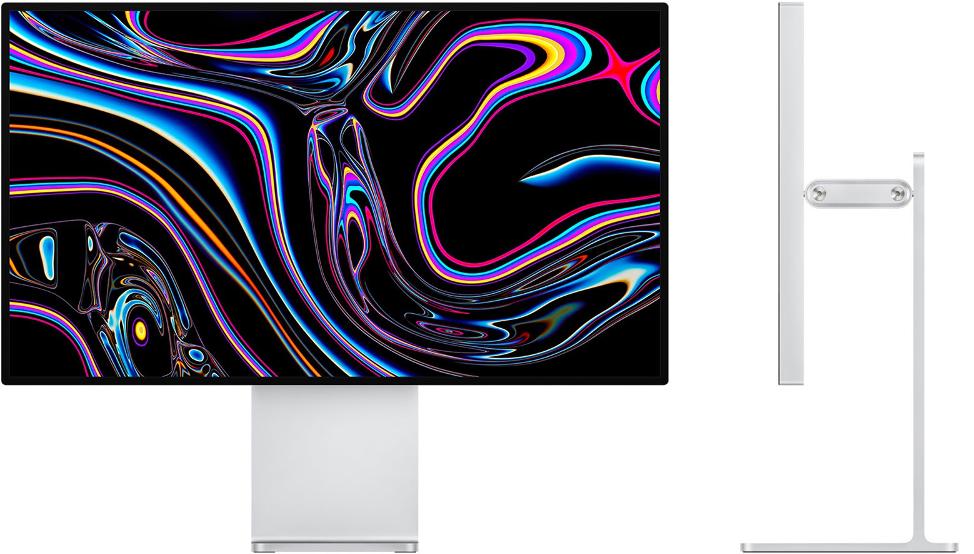 While the news of the Pro Display XDR was met by complaints of the exorbitant price and lack of included stand, the monitor itself is a breakthrough in the world of post-production technology.
Significantly pricier than other prosumer-level monitors, the Pro Display XDR still manages to punch above its class. The fact is, Apple has created a whole new level of monitors tucked somewhere between the $2,000 prosumer IPS displays and the coveted $25,000 color reference monitors.
This groundbreaking monitor gives us exceptional accuracy when color grading our footage, helping us create the most vivid and beautiful videos possible.
Although the Pro Display XDR was technically released in 2019, we might hold off on this investment as we're likely to see a surge of lookalike products with competitive pricing.
Video Tech Matters
Best-in-class video production is a mixture of man and machine, art and science. It's a thrill to be part of an integrated marketing and advertising team that values (and invests in) cutting-edge video production.
Being the first in line for the newest advancements allows us to constantly evolve the content we develop, making us faster, better, and more efficient storytellers and video producers.