Integrated Agency Blog
Create the Future with HReality
With the launch of HReality and BlockSolid this year, FabCom, a top marketing agency from Arizona, returns to University of Advancing Technology's career fair. The team is searching for the brightest minds to join the integrated brand experience, marketing, and advertising agency. FabCom is always honored to support the fusion of art and technology mentored at UAT.
The HReality technology platform is a first-person mixed reality environment that introduces natural human behaviors and appearances into professional VR and hybrid environments to help foster true-to-life interactions, seamless knowledge transfer, and networking that resonates. Used without head and hand gear, HReality was developed as a professional alternative for education and business to shared AR/VR metaverse environments, meant to be easily adopted and experienced with just a web browser.
Developed to dynamically meet a variety of professional and educational needs, HReality is innovating the next generation of online virtual interaction through multiple industry platforms: HReality Events, HReality Education, HReality Enterprise, and HReality Experiences.
Innovation with Security in Mind
If that's not enough innovation for you, the Arizona-based team has also built BlockSolid credentials as complementary technology to HReality for education and training industries. BlockSolid offers blockchain commerce and security solutions with learner centricity, allowing the student to aggregate their didactic education, certified experiences, competency-based credentials and any work-based records within a personal webpage that updates in real time. BlockSolid is also developing new solutions for enterprises to integrate smart contracts and non-fungible tokens to help protect IP and the look and feel of their brand as they build new assets within virtual commerce spaces.
Interested in innovating the future? Learn more about joining the HReality team. Or become a beta partner here.
Honored to return as professionals to their alma mater, FabCom highlighted the effort with three HReality team members, who are graduates of UAT, our machine learning/blockchain specialist, and other FabCom team members. These new breed technologists represent the promise of humanizing the technology of the future in business interactions with AR and VR branded experiences, training, and education.
In preparation for the launch, we sat down with some HReality team members who are UAT graduates of the new technology capabilities to discuss their experience.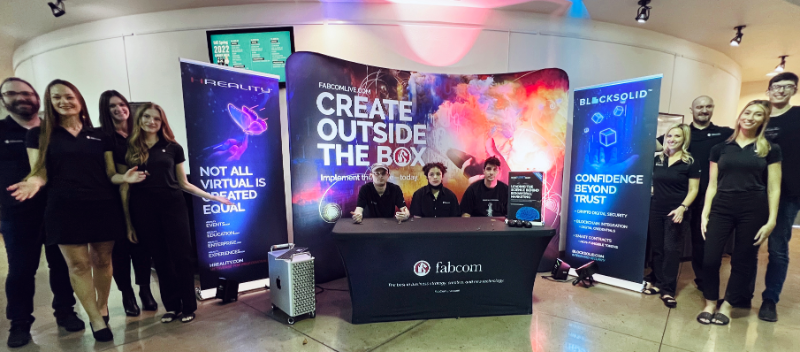 Brian, the interactive senior developer says, "I have always viewed interactive media as a way for people to connect. I wanted to be a part of the creation of media that brings people together with digital media and HReality is just that. Working on HReality is incredibly fast paced and requires a lot of cross-discipline communication. We combine many different technologies to create revolutionary professional experiences in HReality, including a few bleeding edge technologies. HReality is being engineered to evolve with the industry advancements as a cloud application with compound capability. HReality can adapt as needed depending on where technology goes."
HReality's lead environmental artist, Jonathan, states, "My experience at UAT was awesome. UAT had many classes and outside experiences that introduced students to real world environments, like FabCom, to prepare us for the difference between education and industry. After graduating, one of my past classmates reached out to me about a potential job opportunity at a top marketing agency in the Valley innovating with 3D work. I made an appointment with FabCom to test my talent and skills on the HReality aptitude test. Working on HReality has been an eye-opening experience with a professional team. I get to see not only all aspects of the 3D environment, but also how to properly manage time in a work environment and pivot our work when necessary. It has also been awesome to be a part of the R&D team at FabCom. We actually get to test out products and innovate and augment the virtual space."
FabCom's environmental artist, Alessandra, states, "I enjoyed my time at UAT and learned a variety of tools that are used daily on the HReality project. I first found FabCom through an aptitude test they proctored looking for the best UAT graduates for HReality. I have been gaining valuable experience and knowledge and am interested to see what HReality will become in the future. I love working hard on something that will be a part of something bigger. It is nice to see work come together in such a way that truly enhances others' lives."
This natural fit of UAT grads within FabCom's advanced workflow has been developing since the dawn of the internet. Stemming from a long history together, the University hired the B2B2C agency decades ago to help market the first true pipeline of tech talent in Arizona. Notable highlights include collaboration on the first accredited game degree launch to the milestone of recruiting and graduating the first network security professionals in the country before the idea of network security was even being talking about. And over the last few years, shaping and articulating the future of virtual production and human-computer interaction curricula.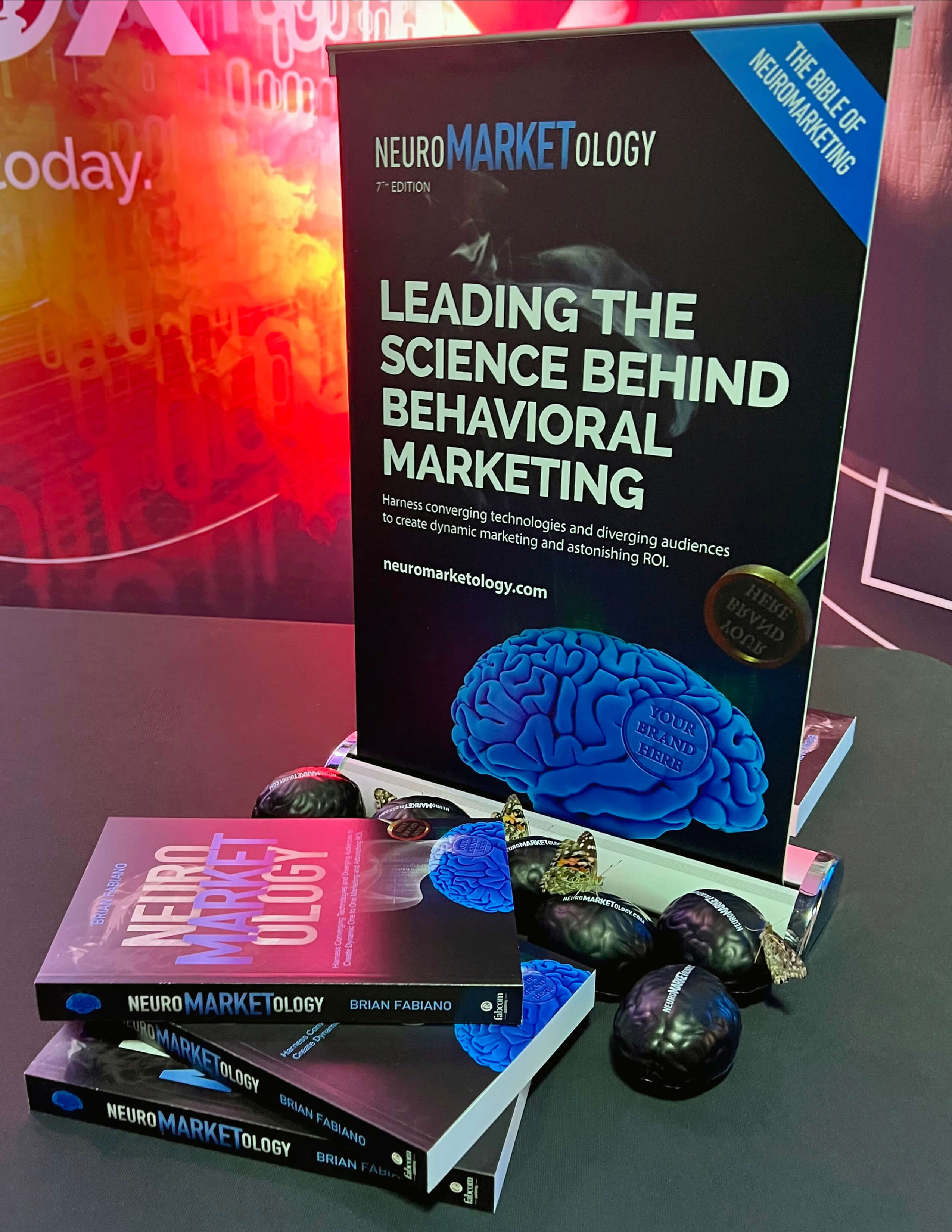 The project leaders have also found synergy between leading capabilities and advancements in communications and connection technologies. The results speak for themselves, "We love UAT for focusing on teaching the technologists of tomorrow today," says Brian Fabiano, CEO of FabCom. "As a top marketing and tech creation agency, FabCom has proven their technical chops. The University and FabCom have come full circle with the promise of the HReality project, we are simply bringing to fruition a dream we have been working on since we were young executives debuting online education." says Dr. Bolman, Provost of UAT.
The academic teams are now working with the agency on innovating education delivery with virtual and AR technologies—this convergence has been years in the making! Read more here about the peer-reviewed research on the efficacy of virtual experiential learning in contrast to the flat linear experiences of online learning.