Integrated Agency Blog
Personal Data Privacy and the Changing Landscape of Digital Advertising
Changing consumer attitudes toward privacy and business response in the last few years have created a new reality when it comes to third-party data access for advertisers and companies trying to reach customers. How did we get here, and where are we headed next?
2021: Apple Changes the Status Quo With ATT
In 2021, Apple shifted the digital advertising landscape forever when it announced its App Tracking Transparency (ATT) initiative. This industry-changing measure allows Apple device users to choose whether or not apps can track their data.
"Our goal is to create technology that keeps people's information safe and protected," Craig Federighi, Senior Vice President of Software Engineering said at the time of Apple's decision. "We believe privacy is a fundamental human right, and our teams work every day to embed it in everything we make."
Most users seemed to agree with the sentiment in practice, as ATT opt-out rates for worldwide iOS users took the majority at 54 percent in March 2022. With less than half of users opting-in to share their data, the advertising landscape altered considerably as a result.
Companies that relied on this data to target their ideal consumers through advertising were left reeling in the wake of ATT implementation. Notably, Meta was a harsh critic of the policy, saying of ATT one year later: "Apple's harmful policy is making it harder and more expensive for businesses of all sizes to reach their customers."
While the measure did undoubtedly impact businesses of all scopes that used app tracking to reach users, perhaps no entity felt the change as keenly as Meta itself. Upon criticism of the measure, the social media giant estimated users opting out of data tracking to result in up to $10 billion in revenue loss for the company in 2022 alone.
2022: Meta Removes Detailed Targeting Options
Perhaps a testament to the changing attitudes toward data privacy and ownership since Apple's landmark launch of ATT, Meta itself went on to remove several detailed targeting options for advertisers in 2022. The reasons for the removal were stated to be because "they are either not widely used, they may be redundant with others or too granular, or because they relate to topics people may perceive as sensitive, such as targeting options referencing causes, organizations, or public figures that relate to health, race or ethnicity, political affiliation, religion or sexual orientation."
The removal of detailed interest targeting options left three main types of targeting options to choose from: Core Audiences, Custom Audiences, and Lookalike Audiences.
Core Audiences allows marketers to attract new customers by setting demographics like age, gender, and location. Custom Audiences allows retargeting of people who have previously shown interest in your business through engagement. And advertisers can find new audiences that resemble an existing customer base by targeting a Lookalike Audience.
While there are still ways to reach customers on Facebook and Instagram ads using these targeting options, it's a completely changed landscape for advertisers with a noticeable drop in return compared to detailed interest targeting. Finding effective ways to target your intended audience can be challenging with these more limited options. If you need expert guidance, FabCom's team of award-winning creatives and strategists can guide you in this new digital advertising landscape.
Consumer Response: Is There Any Going Back?
Apple's ATT policy set a new standard in how users expect their personal data to be handled, as well as how transparent companies should be about how data is used and tracked across websites and applications. Consumers are more knowledgeable now than they ever were in the past, and the most informed among them understand that when using applications where payment isn't requested, they are in fact the product, as the saying goes.
With the launch of ATT, iOS users overwhelmingly opted out of allowing data tracking in the initial months. However, there is evidence that ATT opt-in rates have already begun to stabilize, and at a higher rate than initially anticipated.
"According to data gathered in March 2022, the overall ATT opt-in rate by iOS users worldwide was 46 percent," stated a report via Statista gathering various opt-in rates by app type. "Finance and utilities apps had a higher ATT opt-in rate compared to the overall figure, with a 53 percent rate, respectively. In comparison, education apps, as well as health and fitness apps had a lower opt-in rate, with 41 percent and 42 percent of global users opting in via iOS ATT in the examined month."
While initial estimates projected less than a 20 percent ATT opt-in globally, the reality is more fortuitous than expected.
Further, some apps have seen increased success in gaining ATT opt-in from users by changing the way in which users are asked. According to a report from mobile marketing analytics and attribution platform AppsFlyer, users are more likely to opt-in to activity tracking if they are asked promptly upon first install of the app. Changing the messaging of the prompt to be more descriptive in regard to how their data will be used and what impact opting-in will have on their experience can also be used to effect.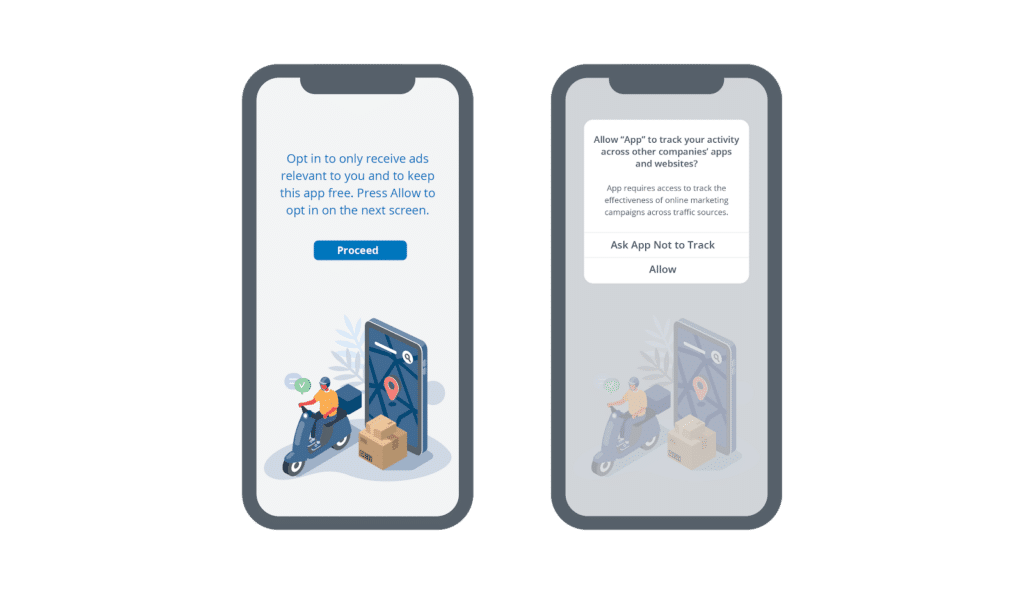 Figure 1 Messaging is key when it comes to getting users to opt-in to allow tracking
As a combined result of app developers changing their messaging and approach, along with changing attitudes toward the use of personal data to provide a more customized experience, ATT opt-in rates are higher than originally projected.
Where Has All the Ad Spend Gone?
As some advertisers and marketing teams scrambled in the immediate wake of ATT to regain lost ground without the detailed targeting options available to them, others looked to new platforms entirely. This resulted in a massive shift of market share from Facebook and Instagram to other platforms—namely TikTok, Amazon, and, via a newer advertising-based subscription model, Netflix.
TikTok's share of the digital ad market alone more than doubled in 2022, with retailers and marketers flocking to the controversial but undeniably popular short-form video platform for ad spending.
Although the introduction of ATT and removal by Meta of targeting options undoubtedly had and continue to have a detrimental impact on ad reach, it's not the doomsday scenario that many market forecasters projected.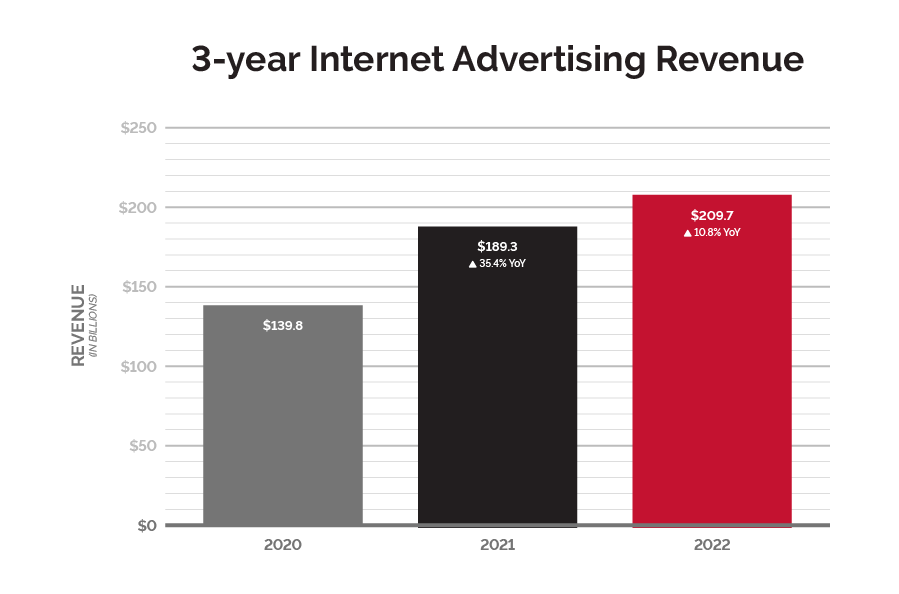 Figure 2 Source: IAB/PwC Internet Ad Revenue Report, FY 2022
In fact, a 2023 state of the industry report on Internet Advertising Revenue from the Interactive Advertising Bureau (IAB) and PricewaterhouseCoopers (PwC) reveals that internet ad revenue is still growing, with 10.8 percent growth year-over-year from 2021 to 2022. While this is a drop in growth from the last observed YoY rate of 35.4 percent, marketers should take heart that there is still progression rather than a loss in ad revenue.
Looking to the Future: What Can Be Done?
On the most recent Meta quarterly earnings call, VP of Finance Chad Heaton stated that business going back to the way things were, pre-ATT, is "the wrong way to think about it."
"I think ATT is just the new landscape that all digital advertisers, including us, operate in."
–Chad Heaton, VP of Finance, Meta
Digital advertising is an incredibly dynamic field in which the only certainty is that change will occur. How those changes impact the tools advertisers use or how they reach their desired audience is impossible to predict. Perhaps the best approach, knowing that it is impossible to predict which popular platform today will be the obsolete relic of tomorrow, is to apply as diversified of an approach as possible when it comes to what markets are used to reach your desired audience.
As a top advertising agency of the Southwest, FabCom is well-equipped to help you develop and refine your approach to reach and expand your intended audience. Our team of renowned, Scottsdale-based creatives dream up advertising that simply works better, and are fueled rather than intimidated by challenges. Don't believe us? Call our bluff and see for yourself what FabCom can do for you and your mission.